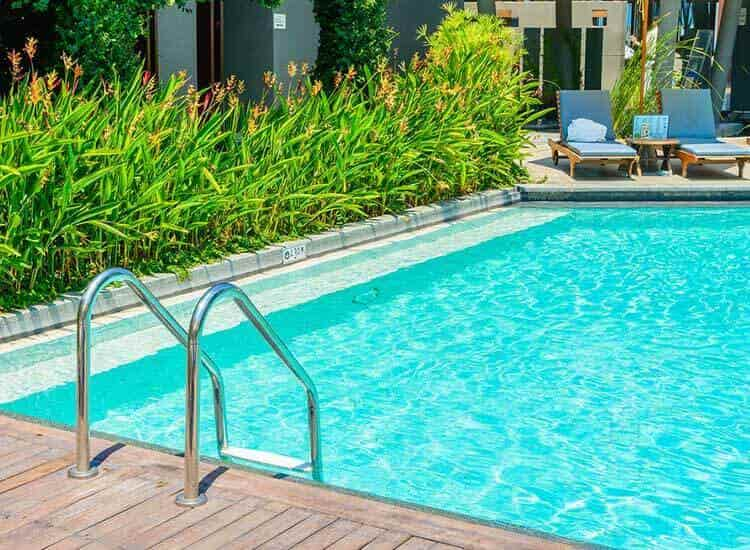 A pool is a significant investment and one that you and your family will enjoy for years to come. But before you take the plunge, there are a few things you need to consider. In this blog post, we'll take a look at five of the most important factors to keep in mind before you buy a Swimmingpool. 
5 Things to Consider Before You Buy a Swimming Pool
1. Budget 
How much are you willing to spend on a swimming pool? This is an important question to answer before you start shopping, as it will help narrow down your options. Pools come in a wide range of prices, from above-ground pools that can be installed for a few thousand dollars to inground pools that cost tens of thousands of dollars. 
2. Space 
Another important consideration is how much space you have available for your pool. If you have a large backyard, you'll have more flexibility when it comes to size and shape. But if you have a smaller yard, you'll need to be more selective about the kind of pool you choose. Above-ground pools are typically less expensive than inground pools, and they can be installed in tight spaces since they don't require excavation. 
3. Maintenance 
All pools require some level of maintenance, but the amount of work involved can vary greatly depending on the kind of pool you choose. Inground pools also tend to require more chemicals to keep the water clean and balanced. 
4. Temperature 
If you live in an area with cold winters, the temperature is an important factor to consider when choosing a pool. Inground concrete pools can be heated, but above-ground metal or plastic pools cannot. If you want to be able to use your pool year-round, an inground heated pool may be the way to go.
5. Resale Value 
If you ever decide to sell your home, an inground swimming pool can be a major selling point—but only if it's well-maintained and in good condition. With an above-ground pool, however, it's common for buyers to request that the seller remove the pool before closing on the sale of the home. So if you're planning on selling your home at some point down the road, an inground pool may be a better investment than an above-ground one. 
Remember to do your research, consider all of your options, and talk to experts in the field before making a final decision about which type of swimming pool is right for you. At the end of the day, the most important thing is that you are comfortable and happy with your choice!
When deciding whether or not to buy a swimming pool, it is important to consider your budget, space availability, maintenance requirements, climate, and resale value. With careful consideration of these factors, you can find the right type of swimming pool for your needs and enjoy many years of fun and relaxation in your backyard oasis!
In the end,
Swimming pools can be a great addition to any home—but they're not right for everyone. Before making such a significant investment, take some time to consider all of the factors involved. By doing so, you'll be sure to choose the right type of pool for your needs—and avoid any buyer's remorse down the road!